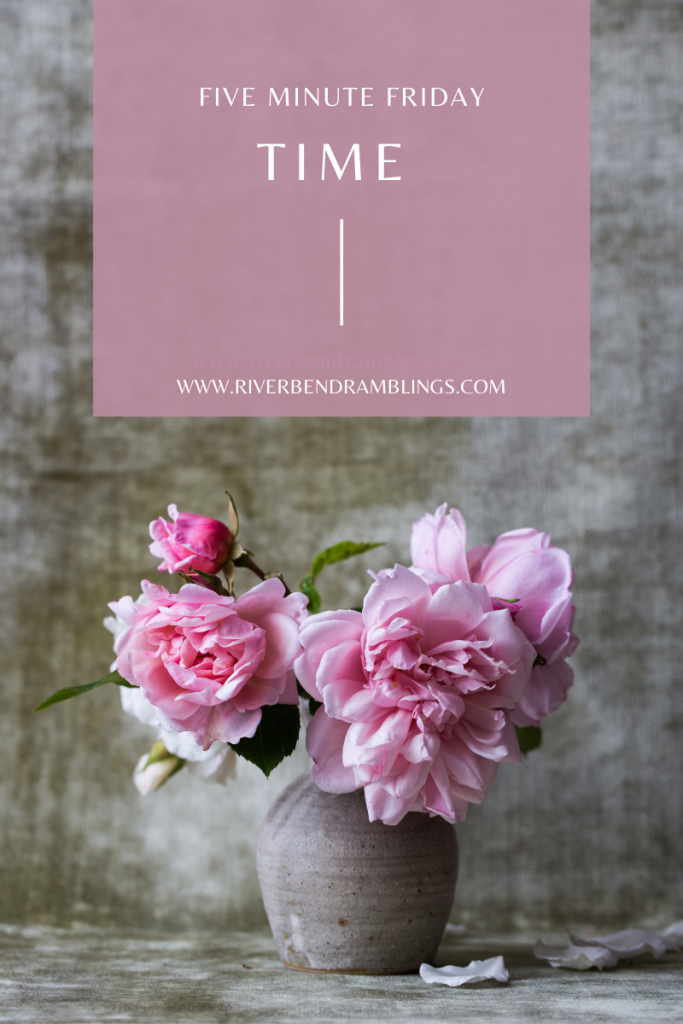 When I was growing up, my mom would say that time would pass more quickly as I grew older. She was telling the truth.
It's sometimes hard for me to believe that 2021 is here. So much has changed in our world and in my family in just the last year.
The more things change, the more I notice that some things stay the same. It still takes all kinds of people and personalities to make the world go 'round. Good and evil are both still present. Right is still right, and wrong is still wrong.
Every day, we all make choices about how we will use our time, our talents, our wisdom, and our resources. No matter our backgrounds or current circumstances, we each have 86,400 seconds a day to make a lasting impact on whomever is in our path.
Regardless of what happens in the coming year, I want use my time to be a blessing to others.
I'm sharing this post as part of the Five Minute Friday linkup. To read what others have to say about TIME, click here.