Hello, Friends! I am officially on summer break and am thrilled to not be starting my days to the sound of the alarm clock going off. I think that, whether or not they care to admit it, most teachers enjoy being out of school for the summer even more than their students do. While I enjoy teaching and love my students, I am totally ready for some time away from the classroom. Teaching is tiring work under ideal conditions; add a pandemic to the mix, and it is flat-out exhausting!
Summer break is a break from my normal routine, but it's definitely not boring! I have a mile-long list of projects to complete and books to read over the next couple of months. I am participating in a summer reading challenge and plan to post a couple of book reviews here on the blog soon. There will also be some travelling and a couple of college visits with my youngest. I'm sure the next couple of months will fly by.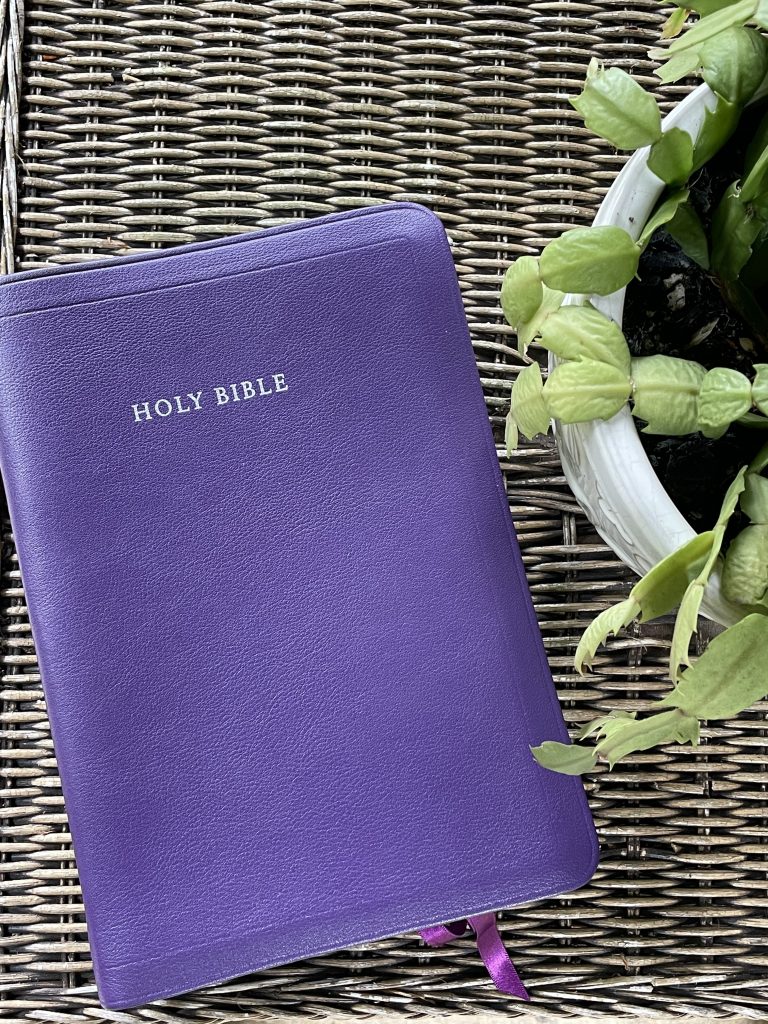 One of the things I love the most about summer break is being able to slow down. This morning I enjoyed quiet time outside on the front porch with my purple Bible and a mug of coffee. I sat in my rocking chair for a while after I finished reading and listened to the birds and chipmunks chat, reflected on the sermons that were preached at our church yesterday, and updated my prayer list. Hopefully I will start many more summer days this same way.