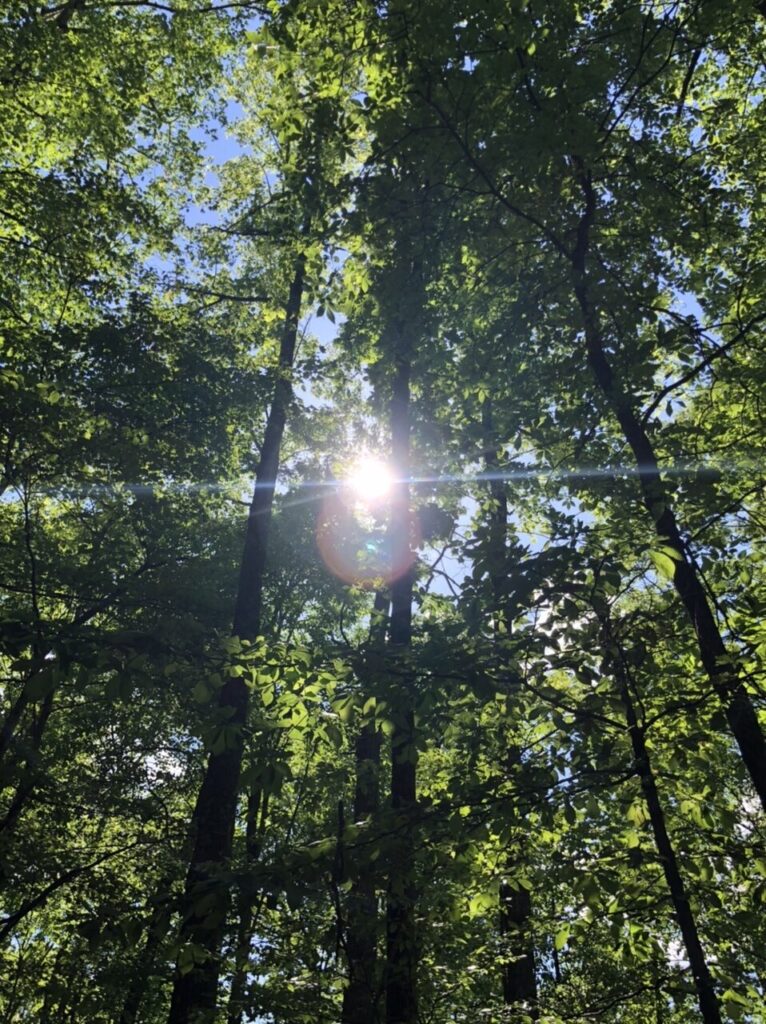 Winter seemed to last forever this year, and we didn't really have much of a spring. One day the trees were bare, and in the blink of an eye, they were loaded with leaves.
I love sitting outside, listening to the wind rushing through the treetops and watching the branches sway in the early summer breeze.
Recently, I came across the poem Trees by Joyce Kilmer, a young poet who lost his life while serving in World War I. The words are simple, but true.
Trees by Joyce Kilmer

I think that I shall never see
A poem lovely as a tree.

A tree whose hungry mouth is prest
Against the earth?s sweet flowing breast;

A tree that looks at God all day,
And lifts her leafy arms to pray;

A tree that may in summer wear
A nest of robins in her hair;

Upon whose bosom snow has lain;
Who intimately lives with rain.

Poems are made by fools like me,
But only God can make a tree.
You can view more photos from Weekly Photo Challenge: Trees here.