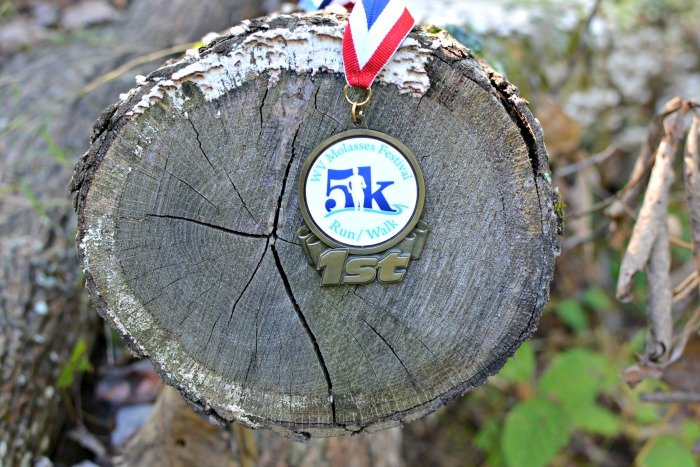 Weekly Photo Challenge: Quest
I'm on a quest to live a healthful lifestyle. Exercise is an important component. I started a running program a few months ago, and for the first time ever, I stuck it out.
Thinking that having a goal to work toward would be a good motivator, I signed up to run a local 5K race and continued to train. Everything was going fine until two weeks before the race when I came down with a cold that I just couldn't shake. It really slowed me down. With one week to go, I felt too sick to run at all and wasn't sure if I would be able to participate in the race.
I woke up on race day feeling a little bit better but still not one hundred percent. Since I had already paid my entry fee, I was determined to show up and finish even if my time was horrible. It wasn't pretty, but I reached my goal and was happy with my time.
I placed second among females and first in my age division, although there weren't many participants, and I'm pretty sure I was the only runner in my age group. It may have taken me 40 years, but this was a huge accomplishment for me. I'm continuing on my quest and am already looking for another race to enter.