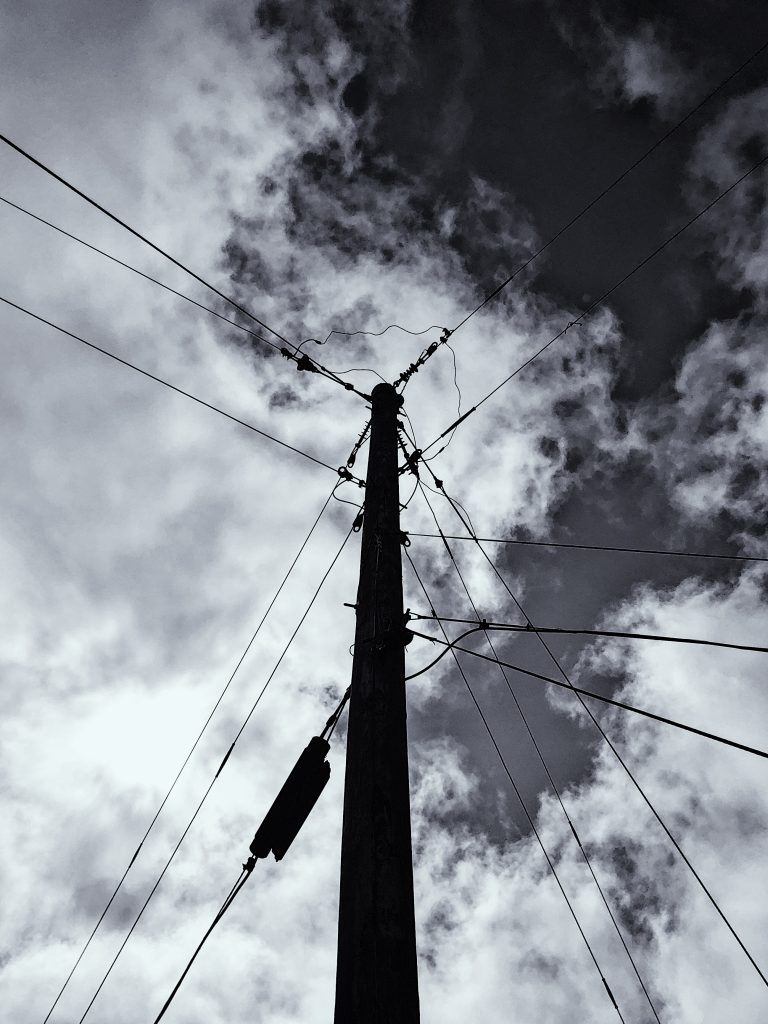 I wonder -if wooden power poles had feelings- how this poor pole feels about having so many powerlines attached to it.
It might feel overwhelmed or confused. Perhaps it feels forsaken. Maybe it feels like it's being pulled in too many directions.
It stands alone, with nothing to support it.
In order to keep from toppling over, its base must be firmly planted in the ground.
I, too, sometimes feel overwhelmed, alone, and pulled in many directions. Without a firm foundation, I would topple over. I wouldn't be able to handle the everyday pulling of life.
I am thankful that I'm never alone and that I don't have to keep everything going. No matter what struggles I face, I'm not the one holding everything up.
Jesus is able to give me the power that I need each day. I have to remind myself where my power comes from. I need his love to fill me so that I can pour it out to others.
"That Christ may dwell in your hearts by faith; that ye, being rooted and grounded in love, May be able to comprehend what is the breadth, and length, and depth, and height; And to know the love of Christ, which passeth knowledge, that ye might be filled with all the fulness of God."
~Ephesians 3:17-19