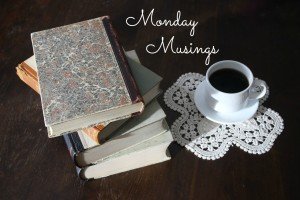 You might have noticed that I've been tweaking things here on the blog. Please excuse the mess while I get things tidied up. 🙂
Good morning! I hope your 2016 is off to a great start! Snow?is gently falling outside, but it's nice and cozy in the house. The kids' Christmas break is officially over, and they headed back to school today. After having them home for a couple of weeks, it's going to seem pretty quiet.?I need to head out into the cold to run some errands in a little while, but first I thought I would give you a quick update on what we've been up to lately.
No matter where we've lived over the years, we've always gone "home" for Christmas. This year we didn't. Steven's?parents made the long drive from Florida to celebrate Christmas with us. Even though they were only able to stay for a couple of days, we were so glad that they could come for a visit. I missed getting to spend Christmas with my mom, but she was still able to watch everyone open their gifts thanks to the miracle of FaceTime.
On New Year's Eve, Steven took two of the kids to youth activities that were going on in our area. The two older girls stayed home with me. We enjoyed a "girls' night in" and watched Pride and Prejudice together. I was in bed by 10:30 and slept through the ringing in of the new year.
All of the kids received some money for Christmas, so we headed to the mall on New Year's Day to hunt for bargains. Hope was the only one who didn't spend a penny. She is definitely the saver in the family! We were able to enjoy a meal together at a nice restaurant thanks to a gift card we received from some friends.
Along with the happy times we've experienced lately, there has also been some sadness. Two of our elderly church members passed away last week. Both of these dear ladies had a testimony of living for Christ and loving their families, so their memorial services were very precious. I'm thankful for our church folks who pulled together to prepare and serve meals for the grieving families in the midst of the busyness of the holidays.
Yesterday we had great services at church. The music a blessing, and the preaching of the word of God convicted my heart and encouraged me to want to walk more closely with Christ in 2016. I'm not big on making New Year's resolutions, but I think that it's a good time to examine my spiritual condition and dedicate the year to the Lord.?What are your plans for 2016?