It's been a few months since I've linked up with?Susanne?to share some of my favorite moments from the week, and I've missed this happy activity. It's a great exercise for me to look more carefully for the "little" things in life and be thankful for them. Feel free to join in and share your blessings, too.
1. Steven and I were able to spend some time at a resort not far from home. The resort was practically empty, so it felt like we had the whole place to ourselves. We took a nice long walk on one of the nature trails, played a few games of ping pong, ate some delicious food, and just enjoyed being together.


2. We arrived home to a clean kitchen and a box of Shay's freshly baked coconut chocolate chip cookies with a cute "Welcome Home" note attached. I have to admit that I wasn't expecting the kids to keep the house clean without a reminder, but they did a great job of picking up after themselves. Oh me of little faith.
3. The ladies of our church gathered together for a evening of fellowship and fun. Nineteen ladies attended, and we enjoyed spending time together and lifting up one another's needs in a sweet time of prayer. I'm excited to see what the Lord has in store for our church's women's ministry.
4. I haven't bought any vintage Pyrex to add to my collection in several months, but I couldn't pass up a few new-to-me pieces that I stumbled upon this week. My favorite find is the delphite blue 401 mixing bowl. I already have the 402, so now all I need is the 403 to complete the set.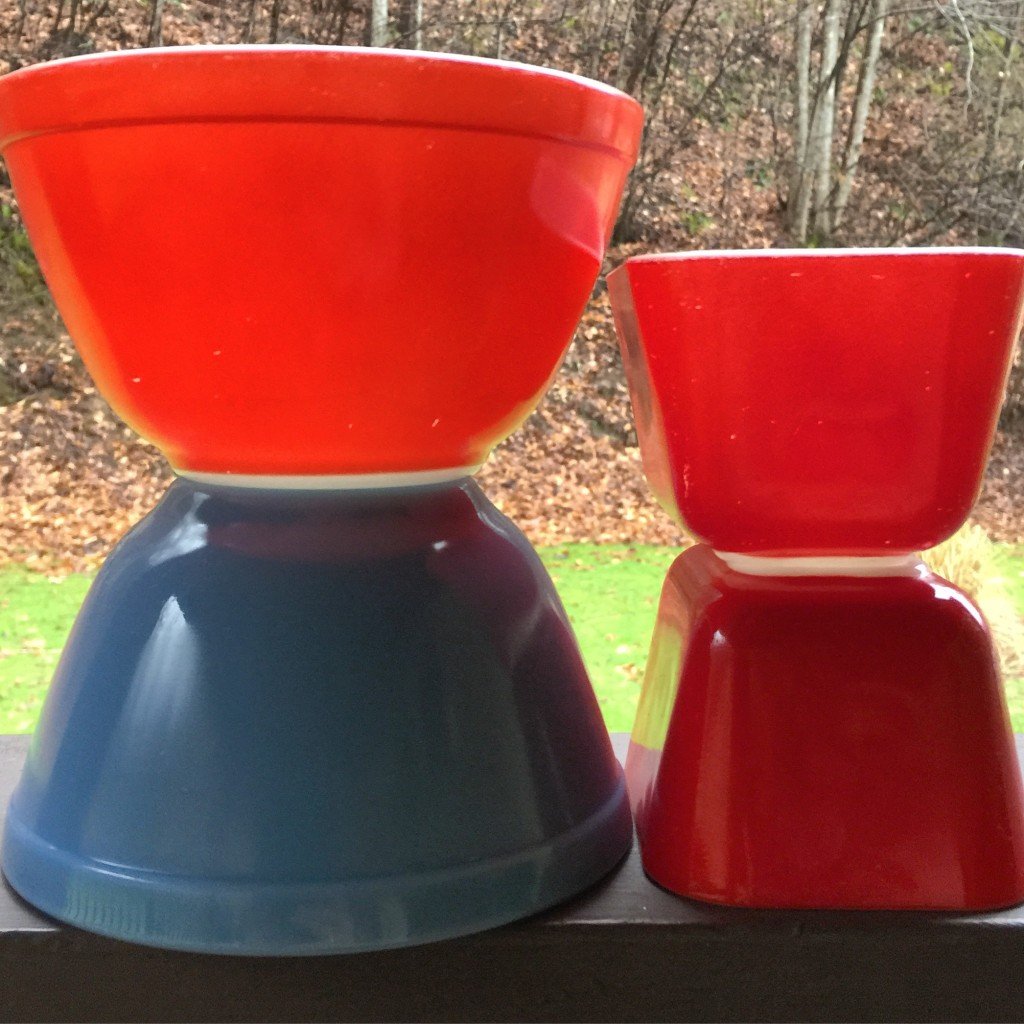 5. I can't leave the arrival of spring (officially at 6:45 this evening) off my list of faves. My first winter in the North wasn't as bad as I had anticipated. I loved gazing at the pretty snowscapes and snuggling up in front of the fireplace, but I am so looking forward to spring! I've got my "welcome" flag flying.