It's the first Friday of March, and it's a good day for me to share some happy things from my week.
1. Just when I was starting to think that spring was right around the corner, I woke up to this:

I'm not complaining; I think the snow is beautiful!
2. While out for a walk one day, I spotted this American flag waving in the breeze. In spite of everything going on in our country right now, I'm STILL very thankful for this flag and the freedoms it represents.
3. Some of you know that I collect vintage Pyrex. I was in an antique store one day and spotted a bowl that I needed to complete one of my Butterprint sets, but it was being sold with two other bowls that I didn't need. I asked the manager to call the vendor to see if she would be willing to sell me just the one bowl, and the vendor agreed! I was excited to be able to complete my set and get the bowl for a really great price.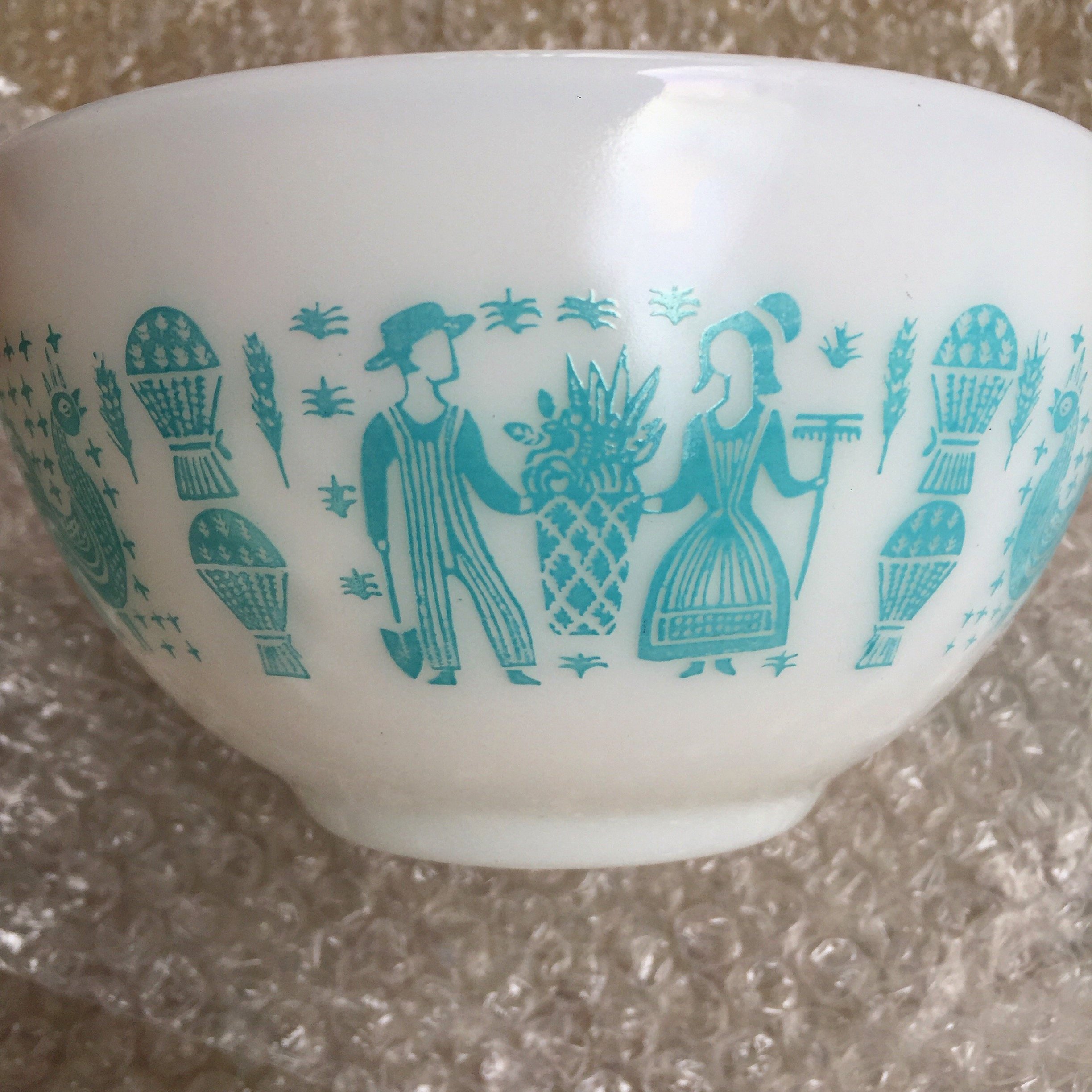 4. Cantaloupe is one of my favorite breakfast fruits. I bought one this week hoping it would be good, and it tasted so sweet and fresh.?
5. This past October, a teen in our community was paralyzed after a suffering a spinal cord injury. He's been in various hospitals ever since the accident, most recently at one in Atlanta. He's on his way home today, which is such a miracle! He still has a long road ahead of him and will be going back into the hospital in a few months, but we are excited that he has made enough progress to be able to go home. I would appreciate it if all of my praying friends would lift up Trevor and his parents today. He's such an amazing young man!