One of my favorite comfort foods to eat this time of year is acorn squash, so I thought I would share a very easy recipe today for oven-roasted acorn squash stuffed with saut?ed mushrooms and sage. It's sweet and savory, and it works well on its own or as a side dish. Enjoy!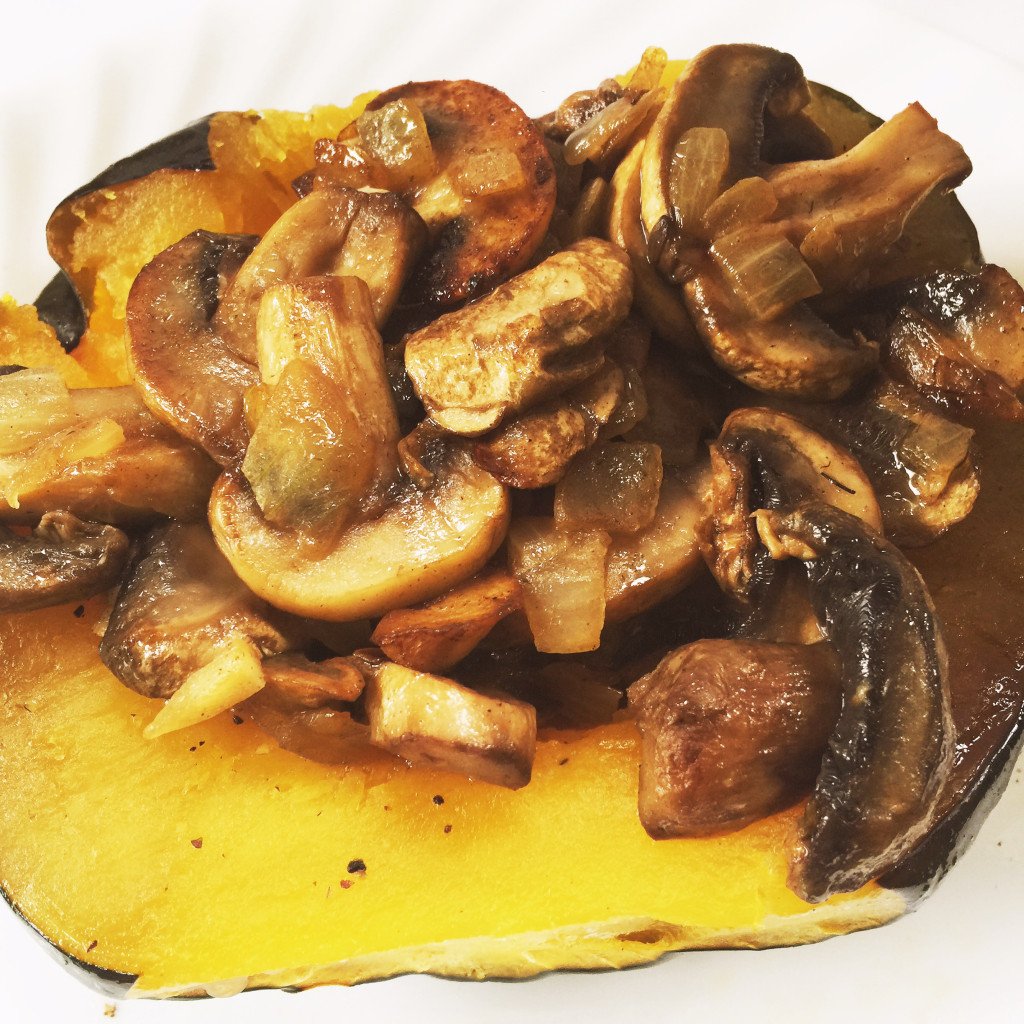 Acorn Squash with Mushrooms and Sage
1 medium acorn squash
6 Tbs. olive oil, plus a little extra to brush the squash with
1/2 tsp. black pepper
1 tsp. sea salt
2 cloves of garlic, minced
1 large portabello mushroom, chopped (My local market doesn't usually carry these, so I used sliced white mushrooms instead).
1 small onion, chopped
1 tsp. sage, finely chopped
Cut the ends off of the squash, then cut the squash in half lengthwise. Scoop out and discard the pulp and seeds. Brush both of the halves of squash with olive oil. Sprinkle with 3/4 tsp. salt and the pepper. Place squash cut sides down on a baking sheet lined with parchment paper. Roast the squash in a preheated 450 degree oven 25-35 minutes, until the flesh is tender. Remove the squash from oven, flip it over, and set it aside.
While the squash is in the oven, heat the olive oil in a skillet over medium-high heat. Add the onions and garlic, and cook for two minutes. Add the mushrooms, sage, and remaining salt. Cook until the mushrooms are tender, about 5-7 minutes.
Fill each half of the roasted squash with the mushroom mixture and place in the oven for 5-10 minutes.