You know that wonderful feeling you get when you put your hand in your pocket and find forgotten money? I usually don't find more than a dollar, but it's still exciting.
Today I was organizing my purses in the large, clear bag that I store them in and thought I would check each one "just in case" there was a President hiding out. No money, but I found a pair of Brighton earrings and a gold ring tucked away in a small backpack. I have a vague memory of loaning the earrings to the daughter that owns the ring, but not enough of one to blame misplacing them on anyone but myself.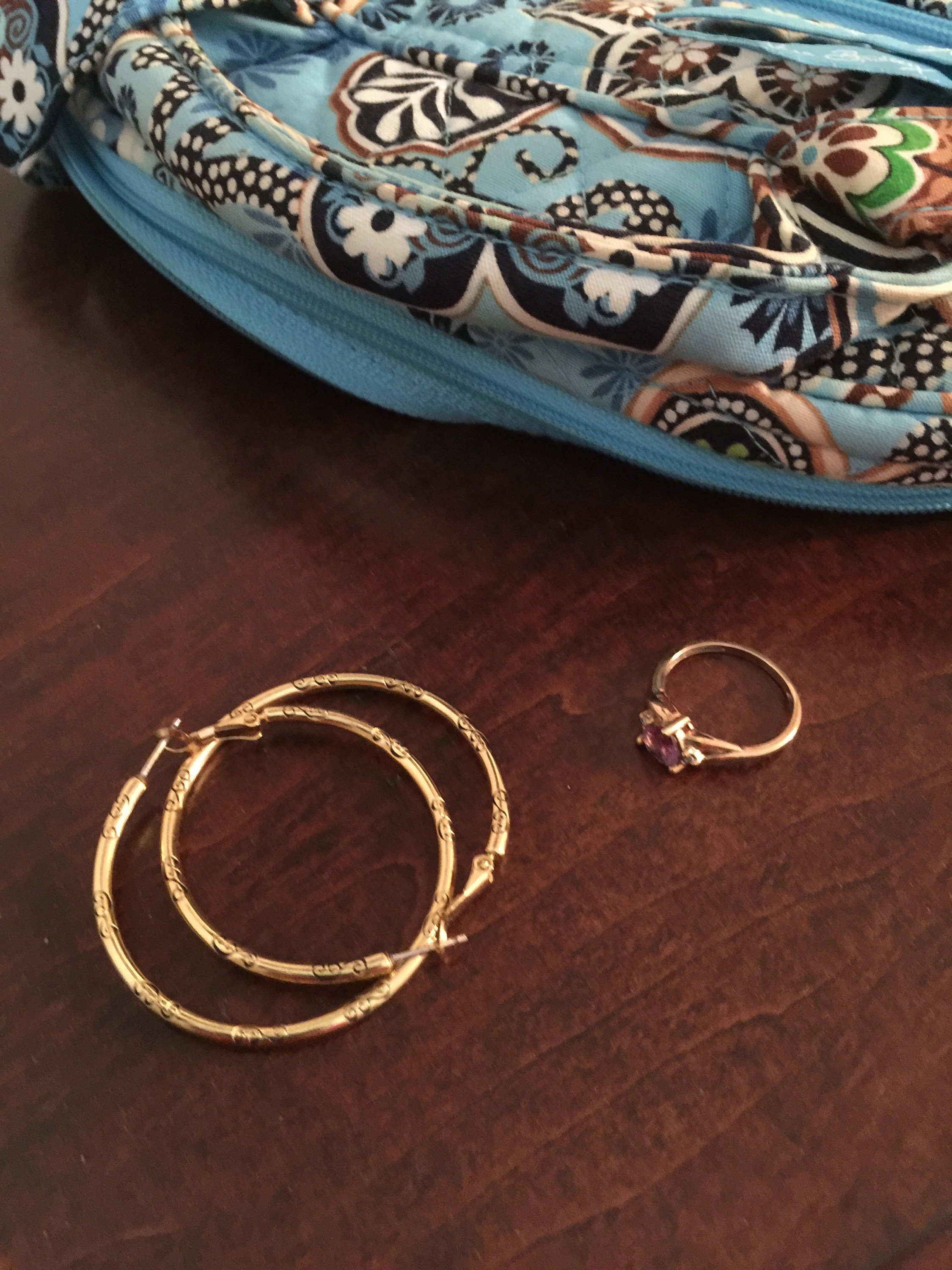 Check your bags, Ladies! Who knows what you will find?