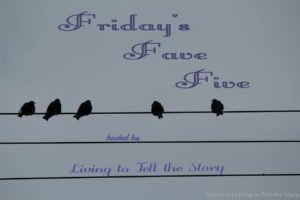 Happy Friday! I?m linking up with Susanne to share some good things from my week. It?s a great exercise that forces me to slow down for a few minutes and think about the blessings in my life that I might otherwise take for granted.
1. Last weekend I returned home after spending ten days in Florida. I was there for a couple of weeks ?back in February when my mom had a health scare, and this was a follow-up visit to check on her. I am happy to report that her health is almost back to 100%. After suffering from an undiagnosed condition for several years, she finally found a doctor who identified the problem and offered a solution that worked. My mom is now able to eat anything she wants to eat and has the energy needed to continue her active lifestyle. We had a great time together doing whatever we wanted to do each day: shopping, relaxing by the pool, eating out, or just hanging around the house. Her improved health is a huge answer to prayer!
2. Resurrection Sunday is always one of my favorite days of the year. There's nothing more uplifting to me than remembering that Christ's victory over death means that we have the promise of eternal life with Him. Hallelujah! Our day started out early with a sunrise service at the county park. This was the first sunrise service since we?ve lived in the North that it wasn?t freezing outside; the weather was perfect! After the short sunrise service, we all went back to the church fellowship hall for a delicious breakfast followed by Sunday school and preaching service. That evening, our choir presented an Easter cantata. It was a very long day, but also a very blessed day.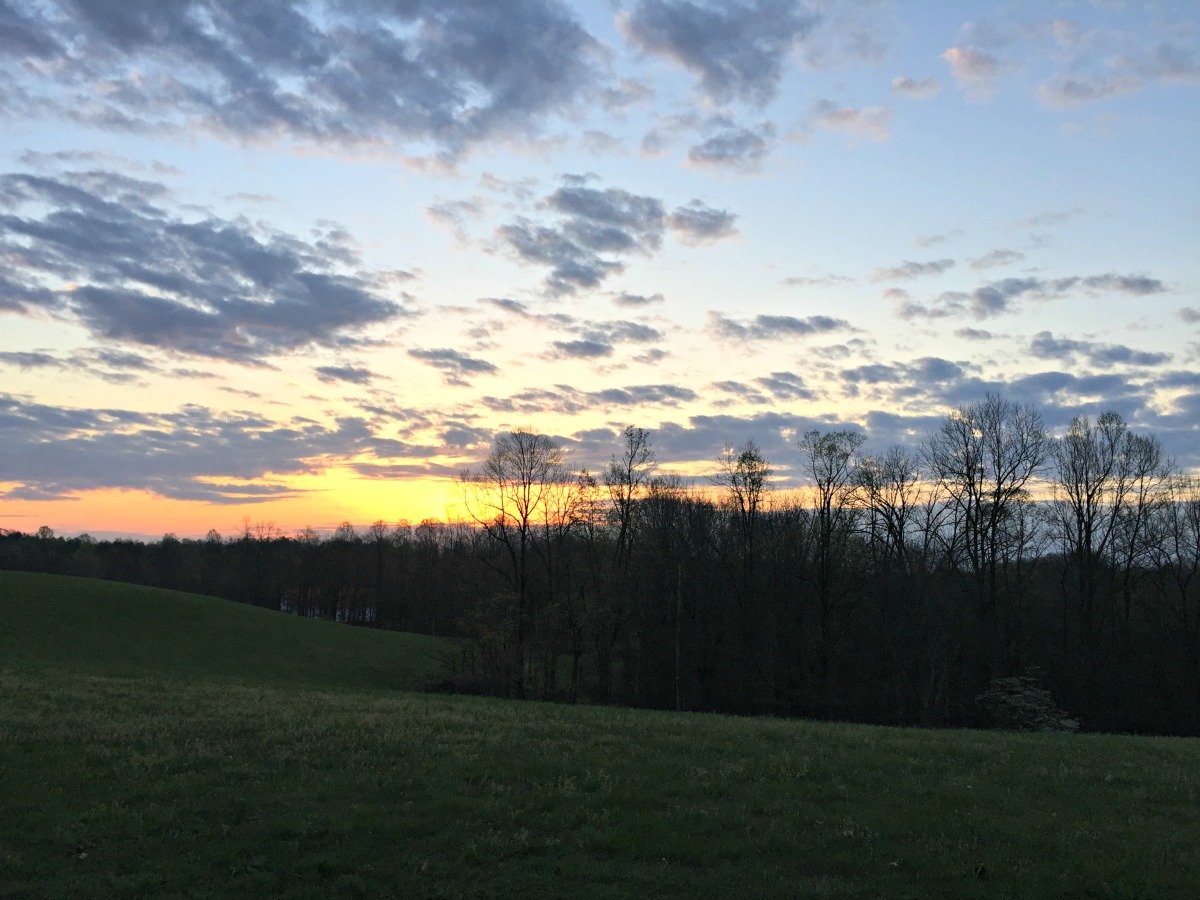 3. Shay?s college had a four-day Easter break, so she was able to come home for the long weekend. We were able to get a family?picture on Sunday before she headed back to school. Notice that I am now the shortest one in the family. 🙂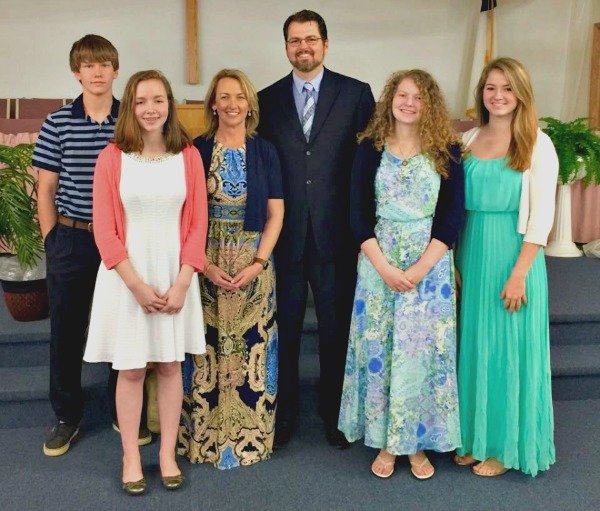 4. My in-laws arrived on Monday and are spending a few days with us. We always enjoy having them visit.
5. Spring has finally arrived! When we first moved to West Virginia, fall was my favorite season. After making it through a few cold, gray winters, spring is now my favorite time of the year. When I left for my trip to Florida, the trees were still pretty bare. It?s amazing how quickly things can change in just a couple of weeks. I'm looking forward to taking a hike with my camera this weekend and enjoying God's creation.